Hair transplantation at the PHAEYDE clinic
WYSIWYG (pronounced wiz-ee-wig) is an acronym for What You See Is What You Get.
WYSIWYG is a way of designing electronic information so that content such as text and graphics is displayed on screen during editing in a way that corresponds exactly to its appearance when printed or displayed as a finished product.
PHAEYDE Clinic is WYSIWYG. We created this stunning website, so that you can see, where will you arrive if you choose our clinic for your hair transplant.
Hair implantation - or more precisely, hair transplantation (moving hair) - is a relatively modern intervention, which our clinic performs under local anesthetic in the form of the latest FUE, FUE Safe System, and S.H.E. hair transplantation methods.
Hair implantation methods
F.U.E.
One of the hair transplantation techniques in use today, which many call follicle by follicle transplant.
F.U.E. Safe System
A further developed version of the F.U.E. method; this technique makes hair transplantation faster and more effective.
S.H.E.
Our award-winning S.H.E. method uses even smaller needles than the FUE devices to collect follicles without injury.
In 2013 PHAEYDE won the Product of the Year - Service of the Year award.
The essence of the method is in the precision of the tools being used, since the S.H.E. hair removal needles are smaller in size and so leave an even more imperceptible trace, while the method is also suitable for grafting 1-5 hairs (groups of hair) at a time! - It doesn't leave a trace either in the donor or target area.
Pain-free intervention
Makes extra thick implantation possible
Fast healing time (6-10 days)
Possible to implant among thick/long hair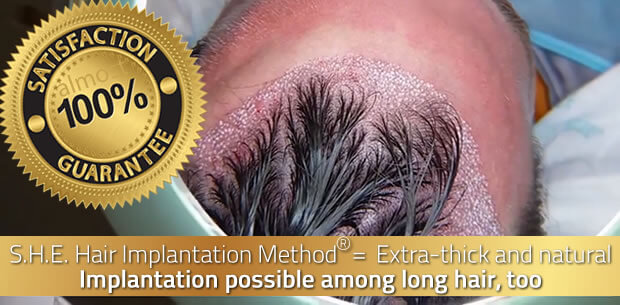 We are 100% sure of the effectiveness of our technique, which is supported by our outstanding results. After a few months of transplantation, the transplanted hair follicles begin to grow.
With the PHAEYDE S.H.E. hair transplant method, it is possible to transplant hairs to create extra-thick hair, for the most natural looking results! The transplanted hair follicles are guaranteed to start growing after the intervention, so the results will assure a natural look for the wearer.
Ask for a free offer today!
Our trained doctors and professional equipment await you, to perform the intervention decided with you, based on the the possibilities and your individual needs.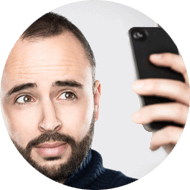 Take photos!
Please take photos of the balding area from several angles.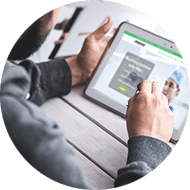 Upload the photos!
Please upload the photos you have taken and write which area you would like the hair transplant intervention in.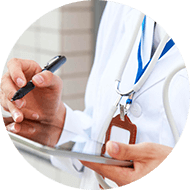 We will examine your photos.
Our doctors, who have performed several thousand hair transplantations, will carefully examine the photos you send.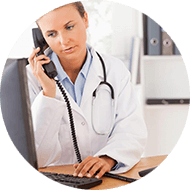 We will answer you soon!
We will answer you as soon as possible. You will receive the answer within 72 hours at the latest, but we will usually answer within 1 day.